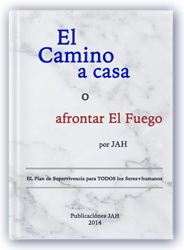 Por favor, ayuda a difundirlo en los países de habla hispana de todo el mundo:
Es la piedra blanca revelada en el Libro del Apocalipsis. Y con él, el Misterio de Dios ya está terminado, como fue profetizado.
Este libro es la verdadera "Madre del Libro" a la que se refiere el Sagrado Corán (Sura 13:39; 43:4), escrito por CRISTO EL MADHI (Sura 43:61).
Share this announcement in English:
This little book is the white stone revealed in The Book of Revelation. The title is self-explanatory.
LEER MÁS artículos en español en Gibraltar Messenger -