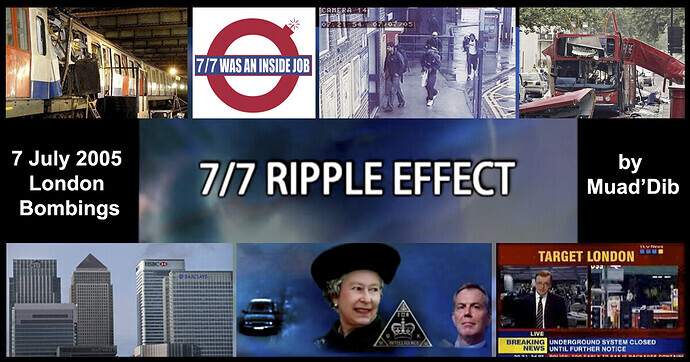 Today is the 18th Anniversary of the 7/7 London Bombings that Muad'Dib exposed as an "inside job" in his world-renowned documentary 7/7 Ripple Effect, which was followed by sequels 7/7 Ripple Effect 2 and 7/7 Ripple Effect 3.
The transcript of the original 7/7 Ripple Effect can be read on J for Justice and the documentary can be viewed on multiple channels - including Gibraltar Messenger's Brighteon Channel.
Here is an early interview of Muad'Dib with Richard Hall about the documentary:
The Chronology of Events is featured on the Friends of Muad'Dib website. On 12th May 2011 Muad'Dib was found not guilty of attempting to pervert the course of justice at Southwark Crown Court.