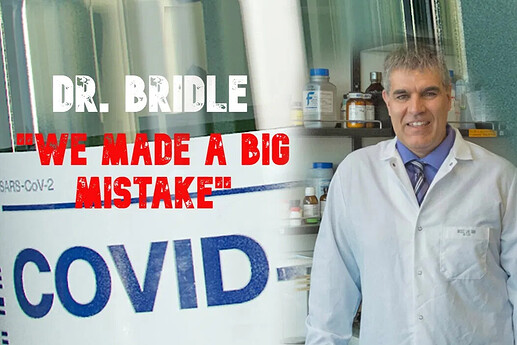 "We Screwed-Up. We didn't realize the Spike Protein is a TOXIN"
– Pro-Vax Dr. Byram Bridle on the COVID Vax.
In short, we made a big mistake. We didn't realise it until now. We thought the spike protein was a great target antigen. We never knew the spike protein itself was a toxin; and was a pathogenic protein.

So by vaccinating people, we are inadvertently inoculating them with a toxin.
Audio from a radio show has emerged wherein Dr. Byram Bridle reveals the scientists behind the COVID-19 "Vaccine" made a terrible mistake. Topics include Cardiovascular Disorders, Brain Damage, and Infertility.
Even though Dr. Byram Bridle loses nearly all credibility by stating he is "normally" PRO-VACCINE, he does put out some good information here. This Professor of Viral Immunology states that the spike protein in the covid jabs are a very dangerous toxin. This 8 minute video can save your life, your children's lives and your grandchildren's lives.
Article on the Interview -
Salk Institute science paper reveals the covid spike protein is what's causing deadly blood clots and it's in all the covid vaccines (by design)
Immunologist: Pfizer, Moderna Vaccines Could Cause Long-Term Chronic Illness