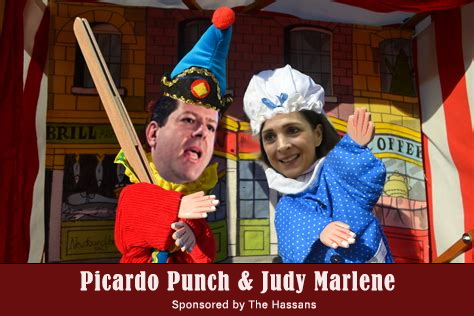 While everyone is distracted by the show, no one realizes that the swabs test for the common cold and a whole slew of other diseases; and they are unreliable. See Proofs below.
HMGoG used fraudulent PCR Tests to declare emergency powers (Read CRIMES AGAINST HUMANITY – Dr. Reiner Fuellmich, his bombshell videos, and the legal-suits. It's a PCR Test Pandemic.
Purchases of the LFTs are another billionaires' profit-making scheme and allows governements to continue their reign of terror. There is an exchange of profits for power. And to boot, the CCP is raking in profits too.
---
The Distraction – The Picardo Punch & Judy Marlene Show:
Perhaps no one can throw an insulting punch as well as Fabian Picardo. And perhaps no one can complain as well as Marlene Hassan Nahon.
In this corner – Picardo The Protégé
Picardo studied at Oriel College, Oxford, supported by the grant system introduced by Joe Bossano's government; and he took over the GSLP from Bossano.
He went to work for Joshua Hassan, founder of the Hassan's Law Firm – of which Picardo's mother was Hassan's personal assistant. Justine, Picardo's wife, continues to work at Hassan's. Joshua Hassan served as chief minister for four terms.
In this corner – Marlene The Whiny Woman
Marlene Hassan Nahon is daughter of the Joshua Hassan. Once in the GSD party and not making headway to lead it; AND after a heated exchange with GSLP's Gilbert Licudi (also of Hassan's Law firm), she left and launched her own Together Gilbraltar (TG) Party. Daddy's little girl getting her own party to play with in consolation?
Punches & Complaints:
When all the parties PUSH the same ultimate agenda - know these punches and complaints are just part of a show – to keep Gibraltarians entertained, divided and their eyes away from the real political agenda which is to usher in the world government right here on The Rock in the form of the WEF's Great Reset or Brave New World (it's all connected).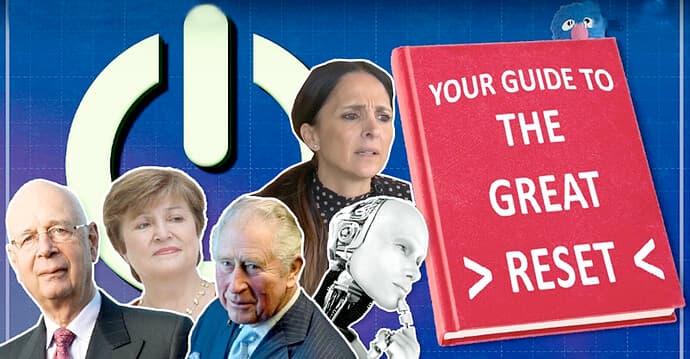 The leader of Together Gibraltar has argued the Government should consider a green stimulus package, in line with 'The Great Reset', the World Economic Forum's initiative to positively shape the economic recovery from the difficulties brought about by the Covid-19 pandemic. - GREAT RESET: Klaus Schwab and the great fascist reset - #3 by DOTS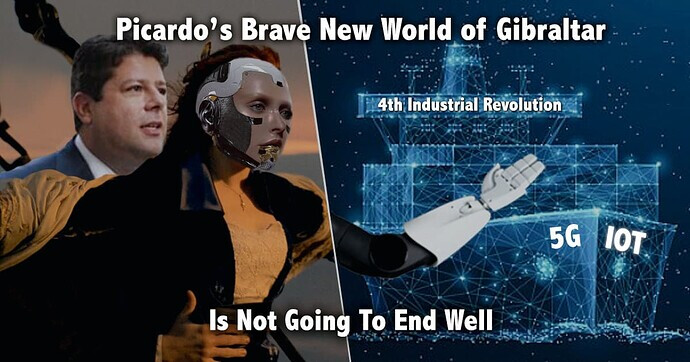 He and his government have moved Gibraltar away from its unique identity toward a Global Gibraltar, which they essentially run by One World Government concepts, overseen by global elites and their hydra of banks, corporations, foundations, think-tanks, and non-governining organizations (NGOs). – Picardo's Brave New World of Gibraltar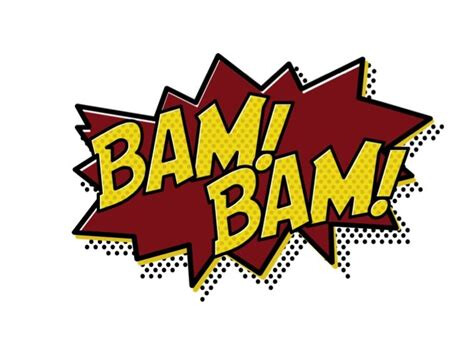 Picardo's government comes in with his latest insulting punches to call out Marlene's whiny complaints.
And now the Gibraltar Federation of Small Businesses wants a piece of the action –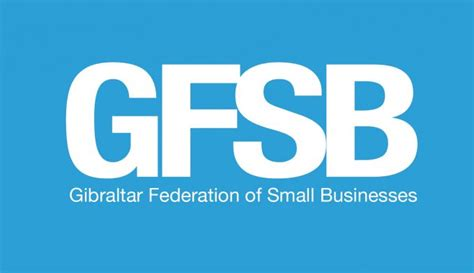 GFSB calls for rapid Covid tests to be procured locally. Perhaps, they are realizing it's not really about health.
But while Gibraltarians eat their bread and watch this circus-show, they are missing the point about what's going on behind the scenes.
PROFITS & CONTROL:
No matter how Gibraltar obtains these tests, no matter what price is paid; no matter who pays for them; and no matter who sells them – those who make these lateral flow tests (and their shareholders) are making a killing AND the government is using them to exert control.
Gibraltar could save a lot of money by ditching these lateral flow tests altogether on the basis that they are unreliable and dangerous, but neither party wants Gibraltar focused on these facts, because the goal is to help BigParma, BigCorp and the like make the profits; and to continue the controlling plandemic etc. Marxist-Communists have always flocked together.
The Government of Gibraltar is forcing Gibraltarians to pay tribute to Bill Gates and the gang: Bill Gates and George Soros to buy a COVID testing company
But it doesn't stop there - all these profits lead back to

China's CCP:
Covid 19 – a nice little earner for the CCP – Having sold us PPE and face masks by the million the UK has bought more than 1 billion self-test and assisted lateral flow devices manufactured in China. No wonder the CCP's economy is growing while the rest of the world is being driven into economic dependency and chronic debt. Government say it's too "sensitive" to say what they have cost. After all it's only tax payer's money.

As of 14 May 2021, more than 1 billion self-test and assisted lateral flow devices (LFDs) manufactured in China have been purchased for use in the United Kingdom. We are unable to provide the cost of these kits as this information is commercially sensitive.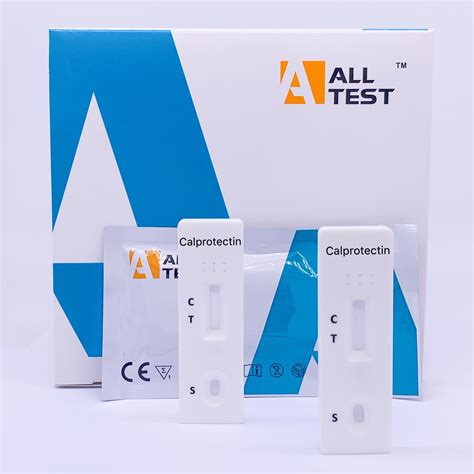 Yes, The AllTest Lateral Flow Tests peddled on Gibraltarians are made in China, by Hangzhou AllTest Biotech Co.,Ltd. See the reply below for more information.
The Warnings:
Gibraltar should have heeded the warning about the PCR Tests, specifically the swabs – Beware of the Covid 1984 PCR test – your life depends upon it
And these:
PROOFS the test swabs are just gimmicks to continue their reign:
They can't detect what they claim.
They are using the LFTs to justify the continuation of their emergency powers – thus Gibraltar is being locked down and/or restricted by essentially the common cold.
The LFTs are also just another product to market so that the billionaires can make money for as long as possible.
1. UK Legal Team Applies to Have Vaccines Withdrawn Immediately – Rights and Freedoms
PCR tests have now been largely replaced by the cheaper Lateral Flow Test (LFT), but this process too has come under criticism. Following a Freedom of Information request, the MHRA revealed: "The swabs used in the lateral flow test kits can be sterilised using either ethylene oxide or radiation." In high doses, both are carcinogenic, but rather than the MHRA overseeing compliance, it is left to manufacturers to ensure the residue is below the allowable limit set by the international standard ISO 10993-7:2008.

The MHRA admits: "Testing on random samples of swabs by the approved body, once market approval has been given, is unusual."

Earlier in the year, the now disgraced British health minister, Matt Hancock, was criticised for paying over $1bn to American firm Innova Medical Group for huge supplies of its Chinese-made lateral flow tests, as they were deemed to be unreliable.
2. At first the MSM and fact-checkers said the rumors about the PCR test being unreliable were fake news, yet by December, it was real news – CDC Finally Admits PCR Tests Unable To Differentiate Between Flu And COVID, Withdraws Its Use : US : Christianity Daily
3. FDA document admits "Covid" PCR test was developed without isolated samples for test calibration, effectively admitting it's testing something else. – Rights and Freedoms A document just released by the U.S. Food and Drug Administration (FDA) openly admits that the infamous PCR test for the Wuhan coronavirus (Covid-19) was developed not with actual samples, but rather with what appears to be genetic material from a common cold virus. In the FDA document, it is clearly stated that ordinary seasonal flu genetic material was used as the testing marker in the PCR test kits because the authorities knew that many people would test "positive" for it, thus allowing them to use these results to create the "Covid" narrative. Another revelation in the document is the admission by the FDA that test results are "pooled" together to produce numbers that are inaccurate. The FDA is quite literally manufacturing data to support a false narrative. We are now at a crossroads worldwide. The time is upon us to decide if we are going to allow this type of medical fascism to persist, and impact upon the futures of our children. Or if we are finally going to say no to tyrannical government policy.
4. CDC Pulls PCR Tests Because they Can't Differentiate Between COVID and Flu; California News Silent - California Globe
5. The PCR test can also pick up the presence of other coronaviruses, so a positive result may simply indicate that you've recuperated from a common cold in the past Dr. Joseph Mercola, Why COVID-19 Testing Is a Tragic Waste - James Fetzer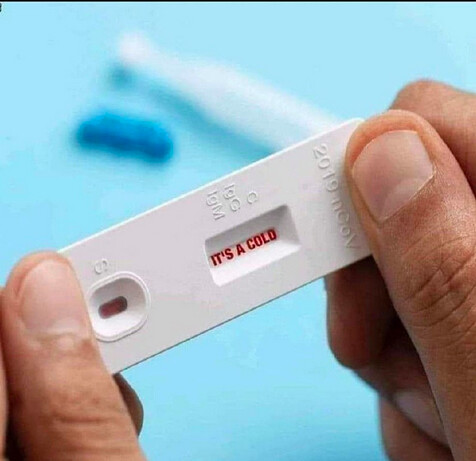 6. FDA admits in its own documents, which state that since covid-19 viruses weren't available for the development of the PCR test, they "simulated" it by using human cells and gene bank coronavirus fragments.
7. CDC, FDA Faked 'Covid' Testing Protocol by Using Human Cells Mixed With Common Cold Virus Fragments
8. A list of the 52 "viruses" aka 'microbial pathogens' that can cause a PCR test to be 'positive'
According to a PCR test instructions leaflet.

H1N1 (2009)
Seasonal H1N1 Influenza Virus
H3N2 Influenza Virus
H5N1 Avian Influenza Virus
H7N9 Avian Influenza Virus
Influenza B Yamagata
Influenza B Victoria
RSV Type A
RSV Type B
Enterovirus A
Enterovirus B
Enterovirus C
Enterovirus D
Parainfluenza Virus Type 1
Parainfluenza Virus Type 2
Parainfluenza Virus Type 3
Rhinovirus A
Rhinovirus B
Rhinovirus C
Adenovirus Type 1
Adenovirus Type 2
Adenovirus Type 3
Adenovirus Type 4
Adenovirus Type 5
Adenovirus Type 7
Adenovirus Type 55
Human Metapneumovirus
Epstein-Barr Virus
Measles Virus
Human Cytomegalovirus
Rotavirus
Norovirus
Mumps Virus
Varicella-Zoster Virus
Legionella
Bordetella Pertussis
Haemophilus Influenzae
Staphylococcus Aureus
Streptococcus Pneumoniae
Streptococcus Pyogenes
Klebsiekka Pneumoniae
Mycobacteruym Tuberculosis
Mycoplasma Pneumoniae
Chlamydia Pneumoniae
Aspergillus Fumigatus
Candida Albucabs
Candida Glabrata
Cryptococcus Neoformans
Cryptococcus Gutti
Pneumocystis Jirovecii (PJP)
Coronavirus 229E
Coronavirus OC43
Coronavirus NL63
Coronavirus HKU1
Coronavirus MERS
Coronavirus Sars
Pooled Human Nasal Wash

Obviously not to say I believe ANY of these detected pathogens can cause anything…just please stop saying "I got it" (corona) when you have zero actual clue for what you tested positive.

Source - World Doctors Alliance Forwarded from Dana Ashlie
---
Stop FEEDING THE BEAST-SYSTEM by buying into all their schemes. Because once the LFTs have also run their course to bleed you dry and curtail freedoms, there will be another product that they will market/force to line their pockets.
REV 6:8 And I looked, and behold a pale (sickly green - pollution) horse: and his name that sat on him was Death, and Hell followed with him. And power was given unto them over the fourth part of the Earth, to kill with sword, and with hunger, and with death, and with the beasts of the Earth.
REV 13:4 And they worshipped the dragon which gave power unto the beast: and they worshipped the beast, saying, Who [is] like unto the beast? who is able to make war against it?
Satan is the Dragon and the Beast is the Market-System everyone worships.