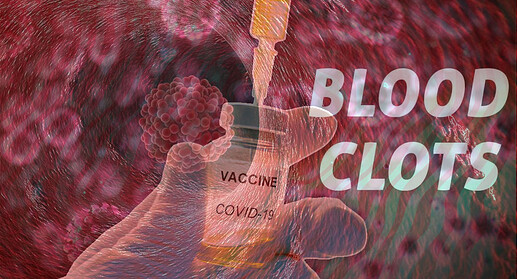 "We have enough evidence now to see a clear correlation with increased Covid deaths and the vaccine campaigns. This is not a coincidence. It is an unfortunate unintended effect of the vaccines. We must not turn a blind eye and pretend this is not occurring. We must halt all Covid vaccine administration immediately, before we create a true pandemic that we cannot reign in…" Dr. Janci Lindsay, Ph.D.

Why would anyone allow himself to be injected with a substance for which the long-term adverse effects are completely unknown?

It's extremely dangerous. And, yet, millions of people around the world have already been inoculated with a hybrid concoction that was not approved by the FDA, did not meet the same rigorous standards for safety as previous vaccines, and which is vastly more lethal than any vaccine in modern times.

Why? Why are so many people submitting to this experiment?

It's a mystery, isn't it?

The current crop of Covid-19 vaccines have not been adequately tested, have not concluded Phase 3 Trials, and are not safe. And we're not talking about the "short-term" effects here either. As tragic as the recent fatalities and injuries may be, they pale in comparison to the mountain of carnage we could see in the near future when vaccine victims discover that their compromised immune systems are no longer capable of fighting off new infections or wild strains of the virus. This same phenomenon emerged years ago in animal trials in which ferrets were injected with an experimental serum that helped them develop a "durable antibody response" to infection. Unfortunately– when the ferrets were exposed to the wild virus sometime later– they all died. Every one of them died.
Continued at link.
Related -
Dr. Janci Chunn Lindsay - Halt Covid Vaccine, Prominent Scientist Tells CDC
Citing fertility, blood-clotting concerns (coagulopathy), and immune escape, Dr. Lindsay explained to the committee the scientific evidence showing that the coronavirus vaccines are not safe.