Why aren't Gibraltarians who oppose 5G investigating all the new #TECH gadgets and applications? T.H.E.Y. are INCREMENTALLY preparing you for a more advanced state of mass surveillance. NWO politicians are pushing all of this TECH, camouflaged as health protection. Yet, there are serious concerns with CONTACT TRACING APPS, even in the face of government officials' promises.
History has proven restrictions implemented in crises don't go away. T.H.E.Y. will always find new reasons or applications to keep them.
Do you trust their promises? Did you trust MSWord and Windows, only to find out about the inbuilt backdoors? Did you trust your electronic devices were for your benefit, only to find that T.H.E.Y could remotely turn on cameras and microphones?
There are always HIDDEN AGENDAS.
The more TECH the GOG uses, the more reason to bring in 5G, because how do you think all this surveillance is going to operate in real-time with low-latency?
Why did John Cortes and Albert Isola throw a fit about the GRA's assessment that Temperature Scanning qualifies as an invasion of privacy? Know them by their fruit.
AND read up on how their NEW TECH TOYS aren't what they are cracked up to be. Please post articles about serious concerns, flaws, etc. on this thread, as a reply. Educate others who blindly go along with the NWO plan. Thank you.
First, A little background on TECHNOC-RATS:
The Technoc-rats' lust for 5G is so strong that they are perfectly willing to ignore all human concerns, protests and especially health concerns.
Read these articles:
Look up this Washington Post Article: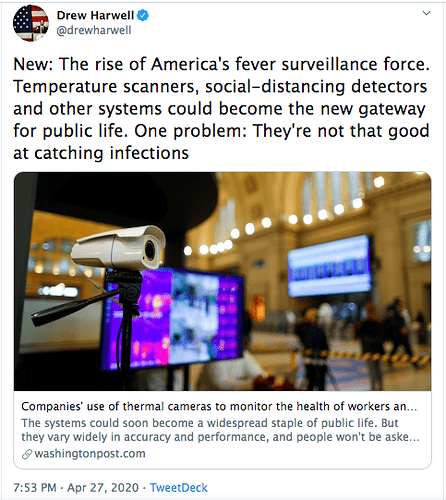 Please REPLY with more articles/evidence below.