Mitch McConnell (traitor) is an enemy to the people of America and to the rest of the world.
Ukraine news – live: Mitch McConnell meets Zelensky in Kyiv, as Russia threatens UK
Ukrainian president welcomes support from US Congress
US Senate minority leader Mitch McConnell made a surprise visit to Kyiv to meet Ukrainian president Volodymyr Zelensky.
President Zelensky said the visit "is a strong signal of bipartisan support for Ukraine from the United States Congress and the American people," according to a post on his Instagram account.
"Thank you for your leadership in helping us in our struggle not only for our country, but also for democratic values and freedoms. We really appreciate it," Mr Zelensky said. Mr McConnell was joined by three Republican senators.
Earlier, a Russian defence chief warned Britain and the US again of Moscow's new arsenal of intercontinental ballistic missiles.
The RS-28 Sarmat, or Satan-2, hypersonic nuclear missile could strike Britain in just "200 seconds", said Russia's defence committee deputy chair Aleksey Zhurvlyov.
Mr Zhurvlyov blamed the US and UK for provoking Finland to join Nato – a move considered in Moscow to be a risk to Russian security.
If Ukraine Is Winning Why Is The U.S. Requesting A Ceasefire?
https://www.moonofalabama.org/2022/05/if-ukraine-is-winning-why-is-the-us-requesting-a-ceasefire.html#more
Yesterday the U.S. Secretary of Defense Lloyd Austin called the Minister of Defense of the Russian Federation Sergei Shoigu.
Why?
The U.S. readout of the call says:
On May 13, Secretary of Defense Lloyd J. Austin III spoke with Russian Minister of Defense Sergey Shoygu for the first time since February 18. Secretary Austin urged an immediate ceasefire in Ukraine and emphasized the importance of maintaining lines of communication.
Austin initiated the call and the U.S. is seeking a ceasefire in Ukraine!!!
Are we not told that the Ukraine is winning the war? That it will soon push the Russian forces back over the border? The operation to 'weaken Russia', which Austin had publicly announced two weeks ago, does not seem to go that well.
Told ya so!
Gonzalo Lira thinks that the call points to a soon coming collapse of the Ukrainian forces. Let us hope that this is indeed the case because it seems to be the only chance that the war will end soon.
The Ukraine is losing up to 15,000 men per month to the war. The total Ukrainian casualties, dead and wounded, are likely already at 50,000. The weapons the U.S. and others provide, are not sufficient to sustain the war. The Ukraine has only 3 days reserves of diesel and gasoline left. The main parts of its forces are immobile and are getting surrounded by Russian forces. Their situation is hopeless.
The Surrender has begun, of the remaining Azov Batolian and Ukrainian soldiers that have been stuck in and fighting for the Azovstal steel plant for the last almost 3 months. Last night over 50 injured Ukrainian soldiers were evacuated by DPR and Russian forces to a hospital for treatment in DPR. There were an additional 250 that surrendered and were taken to a DPR jail as prisoners. It is unknown exactly how many Ukrainians remain in the plant but today it is expected that more will be surrendering in mass. The major fighting in Mariupol came to an end and the majority of the heavy military equipment moved out of the city just before the Russian army declared victory in Mariupol back in April. Since then the fighting has been contained to the Azovstal plant and its territory. The DPR and Russian soldiers near the Azovstal say it is just a matter of time until the last Azov and Ukrainian soldiers surrender so the plant is clear and they say it will be soon.
This morning I went to the site of the Mass surrendering and gave a quick update on the ground to show you what it is really like. The DPR and Russian forces are waiting and ready for the Ukrainians in Azovstal to surrender. Only time will tell when it is over at Azovstal
Russian Terminators (designed for urban warfare) are said to be arriving:
ISRAELI IDF SPECIAL FORCES VETERANS ARE TRAINING UKRAINIANS IN THE ISRAELI COMBAT SYSTEM
# US Senate passes $40 billion Ukraine bill
The US Senate voted on Thursday to pass a $40 billion package of military and economic aid to Ukraine. The bill gifts Kiev nearly $20 billion in weapons, ammunition and training, and dramatically boosts the budget of the US State Department.
The bill passed by 86 votes to 11, and President Joe Biden is expected to sign it into law immediately. Of the 11 Senators who opposed the bill, all were Republicans.
Under the bill, Ukraine receives $19.75 billion worth of military aid, including salaries for its troops, weapons, and intelligence support from the US military. Some of this figure is also allocated to pay US troops deployed in Europe and replenish US stocks of arms already sent to Ukraine.
The US State Department is also set to receive a windfall of $13.9 billion, with $8.8 billion of that to be sent on to Ukraine and $4 billion heading to the militaries of Ukraine and its neighbors.
At $40 billion, the bill is more than six times larger than Ukraine's entire annual defense budget.
US reveals record number of its troops in Poland
The US ambassador to Poland revealed on Thursday that there are 12,600 of America's military personnel in the EU member state at the moment, the largest number in history. As NATO conducts massive exercises on Ukraine's doorstep, Poland and the Baltic states have asked for even more troops, according to documents leaked to the press earlier.
"I am very grateful to Poland for hosting so many American troops on its territory. At the moment, 12,600 soldiers are on the territory of the Polish Republic. This is more than ever before in history," Polish media quoted Ambassador Mark Brzezinski as saying on Thursday, during his visit to NATO's Defender Europe 22 military exercises.
Poland ready to build 'permanent' NATO bases
Warsaw is ready to build permanent military installations to house "light infantry units" of the US-led NATO bloc, Polish Prime Minister Mateusz Morawiecki said on Thursday. The PM urged further NATO military buildup in Eastern Europe amid the ongoing Russian offensive in Ukraine.
"Permanent allied bases should be built in the countries of the eastern flank of NATO. Poland is ready to build such bases that would be provided for the permanent deployment of light infantry units," he told the Strategic Ark forum in Warsaw.
Continuing NATO military buildup is the only way to "deter" Russia, the PM argued, calling for ramping up military aid for Ukraine as well. Warsaw has been among the most active combat suppliers to Kiev in the ongoing conflict, sending old Soviet-made tanks and other hardware for Ukrainian troops.
Meanwhile. Israel to simulate attack on Iran – media
For the first time, the Israeli Air Force's (IAF) major 'Chariots of Fire' exercises will include practice drills for a "wide-scale strike in Iran," the Times of Israel reported on Tuesday, citing sources.
The drills over the Mediterranean Sea will begin on May 29 during the fourth and final week of the month-long exercises.
"In light of growing uncertainty regarding a return by Iran to the 2015 nuclear deal, amid long-stalled negotiations with the United States, the Israel Defense Forces in the past year has ramped up its efforts to prepare a credible military threat against Tehran's nuclear facilities," the newspaper said.
According to the newspaper, a potential strike by Israel on Iran poses several challenges for the IAF: It has to find ways to shell the Iranian nuclear facilities that are located deep underground, to somehow bypass "increasingly sophisticated" Iranian air defenses, and to prepare for retaliation by Iran and its allies.
Insight Vox: Col. Richard Black on Ukraine
Mike Robinson spoke with Col. Richard Black. Col Black served for 31 years in the US Marines and US Army JAG Corps, before entering politics and serving as a member of the Virginia State Senate.
We discuss the conflict in Ukraine, parallels with the war in Syria, and his views on NATO expansionism.
Has Russia Already Won? Is it "Game Over" for the Rockefeller Empire?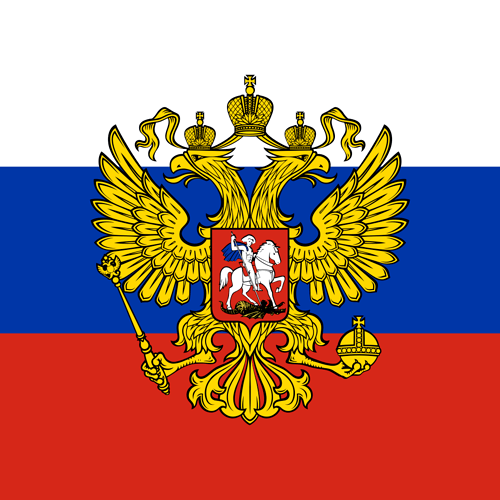 Sam Parker, writing for Behind the News Network, has just published the second part of a two-part article titled "Russia/Putin & the West" which is, by far, the best analysis on the current Ukraine conflict and world events I have read so far, as he puts it into historical context, and obviously draws upon intelligence sources that completely contradict what comes out of the western corporate media.

This site only does a few articles a year, but they are thoroughly researched and I published one last year on the Global Food cartels, and you will not find anything as comprehensive as this series on just who controls the world's food supplies. See:
Unmasking The Global Food Cartel: Is Massive Starvation and Population Reduction Their Next Move?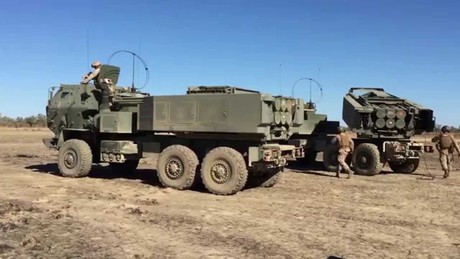 Biden to send missile system to Ukraine in U-turn – and issues nuclear warning to Russia
If Joe Biden doesn't go down as the worst U.S. president ever, he is certainly the worst in living memory. It's not just that he got into the White House through a rigged election, or that he is senile and very obviously a puppet for others who are really making the decisions.
What marks his administration as America's worst are its policies, particularly regarding Russia-Ukraine. For make no mistake, they are taking us dangerously close to a direct military clash with Russia. And if that happens it could easily escalate into a global military conflict with Russia and China too.
Moscow sees risk of Russia-US conflict in new weapons deliveries to Ukraine
The planned delivery of new US weapons to Ukraine, including advanced missile systems, increases the risk of drawing the United States into direct conflict with Russia, Moscow said Wednesday.
"Any arms supplies that continue, are on the rise, increase the risks of such a development," Russian Deputy Foreign Minister Sergei Ryabkov told the RIA Novosti news agency, in answer to a question about the possibility of a confrontation between Moscow and Washington.
On Tuesday, Washington said it will be supplying Ukraine with advanced missile systems, including the Himars multiple-launch rocket system that can simultaneously launch multiple precision-guided missiles.
Both Ukraine and Russia already operate multiple-launch rockets systems, but the Himars has superior range and precision.
The Himars system that Washington is providing to Ukraine will have a range of about 80 kilometres (50 miles).
According to Ryabkov, the US is determined to "wage war (on Moscow) to the last Ukrainian in order to inflict, as they say, a strategic defeat on Russia".
"This is unprecedented, this is dangerous," Ryabkov said.
What is HIMARS? The advanced rocket system US is sending Ukraine
US to send High Mobility Artillery Rocket Systems to Kyiv drawing criticism from the Kremlin which accused Washington of adding 'fuel to the fire'.
White House officials have confirmed that the United States will send M142 High Mobility Artillery Rocket Systems, also known as HIMARS, to war-torn Ukraine.
The medium-range rocket systems have long topped the lists of weapons requests by Kyiv as fighting against Russian forces has concentrated in the eastern regions of the country.
The US officials confirmed the systems would be part of a new $700m security assistance package to Ukraine that will also include helicopters, Javelin anti-tank weapon systems, tactical vehicles, spare parts and more.
In an op-ed in the New York Times on Tuesday, Biden wrote that the US will "provide the Ukrainians with more advanced rocket systems and munitions that will enable them to more precisely strike key targets on the battlefield in Ukraine", although he did not name the systems by name.
He said the weapons are meant to help Ukraine "fight on the battlefield and be in the strongest possible position at the negotiating table".
The military package, which is expected to be officially announced on Wednesday, will be the eleventh provided by the US to Ukraine since the Russian invasion began on February 24.
In total, the US has provided about $4.5bn in military assistance since the invasion, including howitzers approved in April, the most powerful artillery provided prior to the HIMARS.
What is the new system US is providing?
HIMARS are a high-tech, lightweight rocket launcher that is wheel mounted, giving it more agility and manoeuvrability on the battlefield.
Each unit can carry six GPS guided rockets, which can be reloaded in about a minute with only a small crew.
Analysts say the system is considerably more reliable than other rocket systems Ukrainian forces currently use.
The range of the systems provided by Washington will be about 80km (50 miles), almost double the range of the US-provided M777 howitzers, which entered the Ukrainian battlefield in May.
It was not clear on Wednesday how many of the systems the US will send to Ukraine.
Why is the system significant?
Ukrainian officials have long called for longer-range artillery systems to help repel Russia's advances in the east, a region of sprawling fields that is generally considered more difficult to defend than more dense urban areas.
On Saturday, as Russian forces bore down on the strategically significant city of Severodonetsk, Ukrainian presidential adviser and peace talks negotiator Mykhailo Podolyak again said longer-range weapons were needed to match Russian capabilities.
"It is hard to fight when you are attacked from 70 km away and have nothing to fight back with. Ukraine can return Russia behind the Iron Curtain, but we need effective weapons for that," Podolyak tweeted.
The HIMARS will give Ukraine's forces the ability to attack further behind Russian lines. They will also be able to launch attacks from a more protected distance.
"Broadly speaking, Ukraine's artillery arsenal is outranged and outnumbered by Russia's," Samuel Cranny-Evans, a research analyst at the Royal United Services Institute, told Al Jazeera.
He said that, if upgraded, systems currently in use by Russia, notably the BM-30 Smerch, can "provide sustained and destructive fire at distances up to 90 km or 120 km".
The HIMARS "will provide Ukraine firstly with the ability to reach these systems if they are operating beyond howitzer range," he said. "In addition, the longer-range systems can be used to engage Russian logistics and command and control nodes, which are critical to Russia's ability to sustain the fight."
The effectiveness of the new systems, he added, will ultimately "depend on the Ukrainian ability to conduct reconnaissance and intelligence gathering functions into Russia's operational depth and coordinate that with the new artillery assets as they enter service".
Why has the US waited until now?
The US has wrestled with providing weapons that could risk escalating the conflict beyond Ukraine's borders.
To date, Washington has not overtly backed any of the short-range attacks Ukraine has reportedly conducted inside Russian territory, either with rockets, drones or helicopters.
While the artillery provided with the HIMARS could theoretically reach Russia if fired close enough to the border, a US official told reporters on Tuesday "Ukrainians have given assurances they will not use these systems against Russian territory".
The US has said it will not supply Ukraine with the Army Tactical Missile Systems, which have a range of 300km (186 miles).
Russia has said the US decision to provide the HIMARS would increase the risk of a direct confrontation.
On Wednesday, the Kremlin sharply criticised the US decision to supply the rocket systems and munitions to Ukraine, and accused Washington of adding "fuel to the fire".
If Russia was "liberating" a city in Mexico and that city was lobbing bombs into Texas, then Russia approved shipments of a longer range missile system to that city in Mexico, how do you (metaphorically) think the US would respond?
It appears as though Putin is showing great restraint, but for how long?
Agreed. He sure is being pushed to the hilt.
Escalation — Biden gives Zelensky GPS-guided HIMARS missiles that can more easily reach into Russia
Excerpt from The Way home or face The Fire:
6:33 Gomorrah was destroyed at the same time as Sodom, with a weapon so sophisticated, that it is beyond human-comprehension, and is nothing like silly, crude, human weapons, including nuclear weapons. The weapons on Earth are crude, children's toys, that go "BANG!", and can kill human-animals.
6:34 The ability to destroy a planet (nuclear-weapons) is insignificant, compared to the power of "The Force".
6:35 God does not need crude, nuclear-weapons. If He just THINKS it, everyone is dead. Who do you think decides, when a person's body will die, and then makes it happen?
6:36 You need not be terrified, by nuclear-weapons, because they can not kill your soul, which is the REAL you. Once you have 100% faith, in God, you will fear nothing and no-one. "Do NOT be afraid of those who can kill your body; fear only those who can kill your body and soul (the real you), with The FIRE" (Matt. 10:28). In other words, do not fear humans, or human-death, or the devil: fear only that you may be found unworthy on the Last-Day, and that your soul will be killed, in "The Fire", by God and the Lamb (Prince Michael/Christ).
Some thoughts (posts) by Americans:
The US military-industrial complex won't stop until it has provoked, goaded and lured Russia into a first strike, against which it can then whole-heartedly retaliate — Pearl Harbor all over again.

And the American taxpayer will pick up the trillion dollar tab.
PUTIN WILL NOW SEND RUSSIAN SATAN II NUCLEAR MISSILES TO STRIKE BOTH OF AMERICA'S COAST... THE RS-28 SARMAT MISSILE TRAVELS AT 16,000 M.P.H.
Ukraine trades insults with EU state
Senior Ukrainian and Hungarian officials have publicly questioned each other's mental health
A bitter diplomatic row has erupted between Kiev and Budapest, with senior officials of the two countries trading insults over each other's mental health. It was triggered by remarks made by the speaker of the Hungarian parliament, Laszlo Kover, who blasted Ukrainian President Volodymyr Zelensky's attitude towards other nations.
"I can't recall when a leader of a country in need of help would dare to speak out against anyone in a fashion like President Zelensky did, not only against Hungary, but even against the German Chancellor,"Kover stated this during Saturday's interview with HirTV.
Zelensky's aggressive style of demanding foreign aid to prop up Ukraine in its conflict with Russia may stem from "personal mental problems,"Kover stated.
Germany doesn't trust Zelensky – Der Spiegel
Berlin has reportedly been slow in sending weapons to Ukraine, fearing military success could prompt it to attack Russia
Germany has been hesitant in sending tanks to Ukraine to counter Russian forces, due to "historical reasons," government sources told Der Spiegel magazine.
According to the unnamed officials, there is concern within Chancellor Olaf Scholz's government that Kiev could become over-confident if it achieves a series of victories, and might launch an incursion into Russian territory.
Such a development "would mean that German tanks would once again be inside Russia," Der Spiegel wrote on Friday, in an apparent reference to Nazi Germany's invasion of the Soviet Union in 1941.
The fear that German weaponry could be sent into Russia "highlights a certain distrust in Berlin of Ukrainian President Volodymyr Zelensky. And that, too, is a reason why the defense industry in Germany has not been authorized to deliver battle tanks," the report claimed.
https://www.consumersaver.com/germany-doesnt-trust-zelensky-der-spiegel/
Russia said on Tuesday that every suburb in the eastern Ukrainian city of Severodonetsk has been captured by its forces.
Speaking at a press briefing, Russian Defense Minister Sergei Shoigu stated that the residential areas of Severodonetsk in the Luhansk region were under Russian control.
"The residential quarters of the city of Severodonetsk have been completely liberated," he told reporters.
According to Shoigu, "to date, 97 percent of the territory of the Luhansk People's Republic has been liberated."
"A significant part of the Donetsk and Luhansk People's Republics on the left bank of Severodonetsk, including the cities of Krasny Liman and Svyatohirs'k, as well as 15 other settlements," the minister added.
Shoigu also mentioned Studenok, Yarovaya, Kirovsk, Yampol and Drobyshevo among the largest captured populated areas, Russian state news agency Tass reported.
"The troops continue placing the industrial zone and nearby localities under their control. They are developing an offensive in the Popasnaya direction," he said.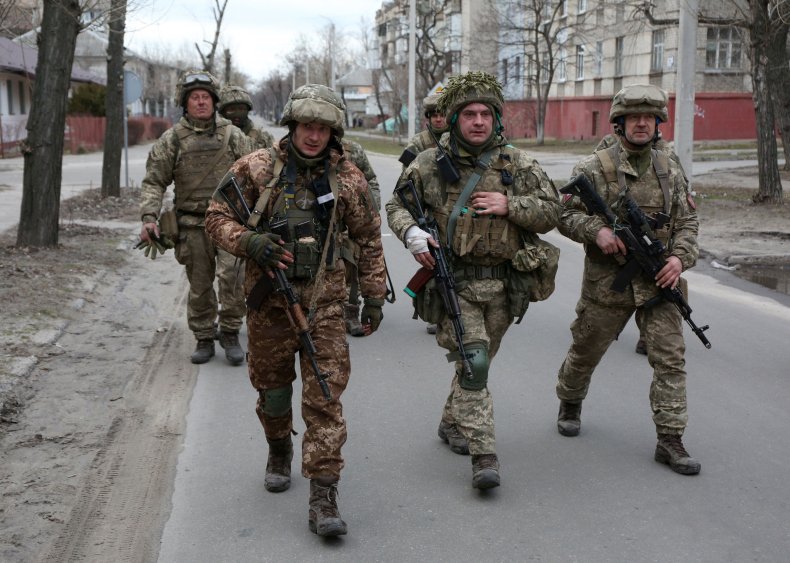 Servicemen of Ukrainian Military Forces walk in the small town of Severodonetsk, Luhansk Oblast, on February 27, 2022. Russia claimed Tuesday that every suburb in the eastern Ukrainian city of Severodonetsk has been captured by Russian forces.ANATOLII STEPANOV/AFP/GETTY IMAGES
NEWSWEEK SUBSCRIPTION OFFERS >
The war is currently focused on Ukraine's eastern Donbas region, as Russian President Vladimir Putin looks for military victory by attempting to seize the two big eastern regions, Luhansk and Donetsk—swathes of which have been under the control of Kremlin-backed separatists since 2014.
Putin's troops are pushing to capture the cities of Severodonetsk and Lysychansk, which would place all of Luhansk under Russian control.
Ukrainian President Volodymyr Zelensky said on Monday that there was a "difficult situation" in Severodonetsk, but Ukrainians "have every chance to fight."
Zelensky said that should the city fall to Putin's forces, retaking Severodonetsk will come at a great cost of equipment and troops.
"If you go to the better positions, it will be very costly for you to return, in terms of the number of killed people, the number of losses," Zelensky said. "If we decide to attack later, we will lose much more."
Red Dawn is not really a movie anymore.

LUDE MEDIA
Ihave interviewed Mr. D. Wang and associates, of Lude Media, whose organization acquired a 56-minute recording of a military-civil meeting in Guangdong province tasked with preparing China for war. According to Mr. Wang, the Chinese Communist Party (CCP) is financing Russia's war in Ukraine. However, he says, Russia's best forces are not being used in Ukraine. They have been deployed in the Far East, prepared for action against America.
According to Lude media sources, China will try to use nuclear blackmail and unrestricted warfare to collapse the United States while forcing Taiwan, Japan and South Korea under Chinese control. Failing this, China and Russia will launch a full-scale war against the United States. The Russian and Chinese fleets will be united – not in the same ocean – but by attacking the same continent, North America. The Russians will attack through the Arctic, the Chinese through the Pacific.
According to Mr. Wang, the lockdowns in China have been used to hide the deployment of mobile ICBMs and other weapons. Streets have been cleared and highways closed for this purpose. To avoid satellite detection, missile convoys have been disguised as medical or COVID convoys. Lude Media has reported that Russia and China have an agreement to invade and occupy North America, dividing the territory between them.
Lude Media has many contacts in China – people who believe in freedom and want to bring down the Chinese Communist Party (CCP). Even as the CCP has declared a People's War against the West, anticommunists in China have declared a People's War against the CCP. They want to warn Americans about the China-Russia alliance. They want our leaders to know that we must resist the CCP at all costs. There can be no negotiating with Moscow and Beijing. America must not abandon her allies in Asia. If we fail to defend those allies, we will find ourselves isolated and economically broken.
Transcript of interview at link.