Stanley Plotkin has been hugely influential on global vaccination practice and policy during his long vaccine industry-funded career.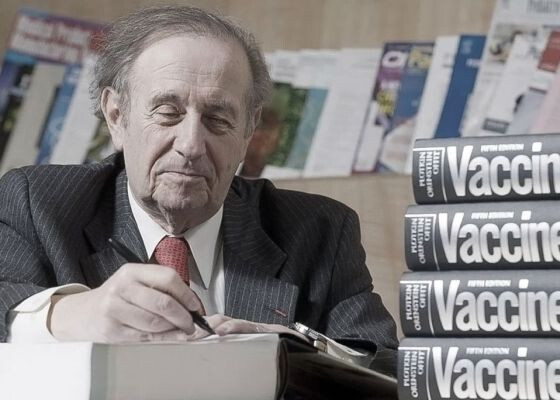 He is widely known for his research and development work on the rubella vaccine; but has worked on vaccines for anthrax, polio, rabies and rotavirus. Plotkin still enjoys the spotlight as an author for Vaccines Today, adjunct professor for Johns Hopkins Bloomberg School of Public Health, and paid consultant for many vaccine companies like Sanofi Pasteur, GlaxoSmithKline, Merck, Pfizer, Inovio Pharmaceuticals, Variations Bio, Takeda Pharmaceutical Company, Dynavax Technologies, Serum Institute of India, CureVac, Valneva SE, Hookipa Pharma, and NTxBio.
Plotkin's book Vaccines, now in its 7th edition is a reference book in the medical industry. Bill Gates called it, "a bible for vaccinologists". Although of supposed-Jewish-descent, self-proclaimed atheist Plotkin, says he hopes it more accurate than The Bible.
Now Plotkin is working to fight the coronavirus: 87-year-old NYC doctor who invented rubella vaccine joins coronavirus fight
While it really isn't a surprise that he is a consultant for pharmaceutical companies on Covid19 vaccine development, what he said during a 2018 video-taped deposition involving vaccine ingredients and experiments will SHOCK you.
If this link doesn't work, the video is also on Brighteon and Bitchute.
The above 7.5-minute video is only a segment of a 9-hour testimony. The transcript of the above portion is available online; and the full transcript is available as a PDF. Other segments are also readily available online, with The Highwire devoting special segments on his deposition. Plotkin volunteered to be an expert witness on a custody court case in Michigan US, as described on The Highwire's EXPOSED: World Renowned Vaccine Scientist's Shocking Legal Deposition Now Public.
Here's the kicker (as per The Highwire article):
While popular pro-vaccine zealots and vaccine risk deniers have locked arms in their refusal to publicly debate the many issues underlying current vaccine schedules, Dr. Plotkin's 9-hour testimony now serves as perhaps the most damning admissions against the purported 'settled science' of vaccines, their safety and some of their most troubling ingredients.
After the deposition, he recused himself from being an expert witness.
Just a side note: In his work, Plotkin admitted to using 76 fetuses (hearts, lungs, etc) to make vaccines. As an atheist, it's no surprise that he said in the deposition he did not believe someone could have a valid religious objection to refusing a vaccine.
Makes one wonder how many atheists, Anti-God, and Luciferians so-called scientific experts are in positions of power to ride rough shod on Christians, Muslims and Jews, because vaccine ingredients run contrary to their beliefs; not to mention the fact that vaccines are witchcraft/sorcery prohibited by God's Law.
Religious freedom must be upheld, or else the Western World becomes just like Communist China horrifically culling their Uighur Muslims. For far too long these senior scientists have been given free rein on publication of their so-called science, while opposing voices continue to be banned. We are fast headed to the Nazification of Medicine, forgetting it is against the Nuremberg Code.
The Nazi-minded elites' ideology is creeping back into society in the guise of health and humanity. If you think the Nazi-style experiments don't happen today, think again.
Even Plotkin admitted tactics used today resemble a Nazi-philosophy: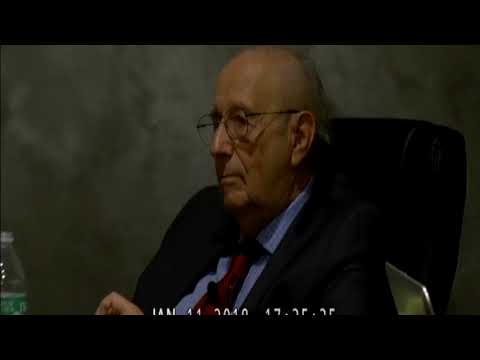 He is asked if he has ever used orphans to study experimental vaccines? Plotkin admits to writing this:
"The question is whether we are to have experiments performed on fully functioning adults and on children who are potentially contributors to society or to perform initial studies in children and adults who are human in form but not in social potential."
How are they getting away with essentially nullifying the Nuremberg Code? Supposed-good men do nothing, while the political elite pass evil legislation.