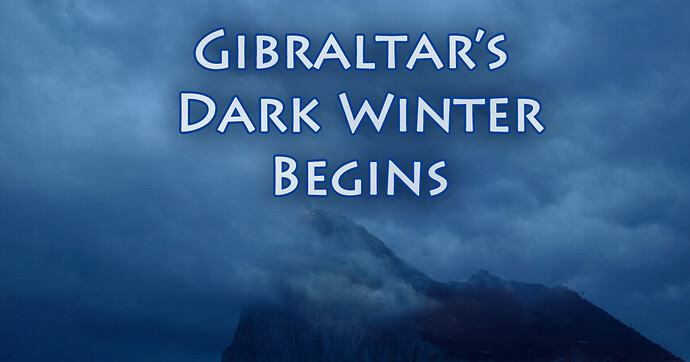 DARK WINTER LOCKDOWN BEGINS JAN 2
Everyone kept thinking it was going to get brighter. But that isn't the globalists' plan. Even The Bible tells us it's going to get darker. And it's going to get darker AND DARKER until people start seeking The Light, and doing the right and honorable thing - which includes fighting local devils and their methods of Resetting Gibraltar.
They've been planning a DARK WINTER for a long time. Did you think Gibraltar was going to escape it, especially with compromised and corrupt politicians and health officials in your midst?
They've got to scare everyone to take their DNA-altering vaccines, because vaccines are part of the depopulation agenda. Do you not think T.H.E.Y. believe Gibraltar is "over-populated" given the RGP's officer's question to Tony Farrell during his arrest?
Part of the plan is continued LOCKDOWNS, with the only option for your so-called freedom is to take the "marked vaccine".
These magicians can pull out a CASEDEMIC anytime they want - and the next one coincides with a Dark Winter. The plan was to keep tightening the grip, to punish the dissidents with fines and arrests. Can you see it now? The Year 2020 should have given Gibraltarians perfect vision.
The government is Coercing you to take the vaccine. They are Torturing you with mandates. You are being Brainwashed through psychological warfare. You are under siege.
You want to know why Sohail Bhatti and Fabian Picardo changed their minds about facemasks? Can you say Xi - CCP? They are marking the entire world, including Gibraltar, the UK and Europe. All those loans had strings.