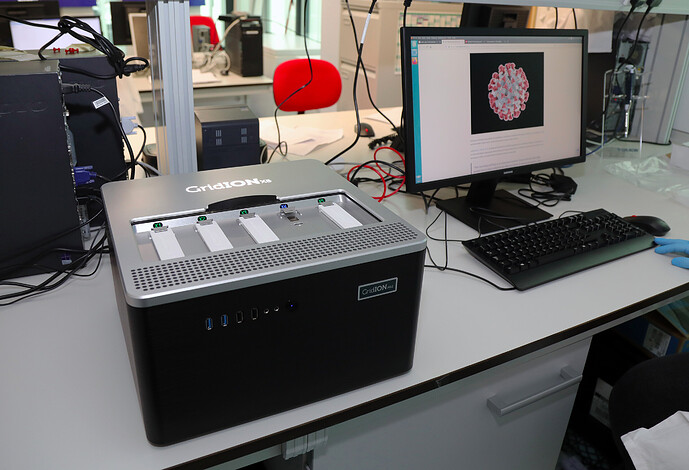 Whole Genome Sequencing Of Virus Causing COVID Can Now Be Undertaken In Gibraltar
Gibraltar begins local genome-sequencing, but are they really identifying viruses and variants?
This question is asked because previous posts concerning the topic of isolation of the virus, identifying variants and genome-sequencing has been discussed. This article above was first posted by @Cloudcity on another thread as well as this one.
The Gibraltar Health Authority, the University of Gibraltar and officials could very well be even more complicit in the Covid-Scam than they already are. Why?
First of all - the virus has never been isolated. But of course the so-called "fact-checkers" (propagandists) squeal that it has been. They lie. They spin at all costs to support the official narrative. But Koch's Postulate is important, as pointed out in a piece @A_Freeman wrote which was featured on Henry Makow.
In further private communicate about this topic, in response to this article " The virus that causes COVID-19 exists and was identified and isolated multiple times by independent research groups", @A_Freeman wrote:
T.h.e.y. say they're following Koch's postulates, and then explain why it's not possible to follow Koch's postulates, because they don't really follow Koch's postulates.

So this is just another classic example of Orwellian double-speak, "fact-checking" horse manure; in this case medical legalese.

What would one logically think isolating (literally taking a sample of diseased tissue and reducing it to a single layer of nothing except the suspected virus) and growing something in a pure culture would mean?

Would anyone logically think that a so-called human virus could only be grown on the tissue of monkey kidneys, after being poisoned with chemicals in a petri dish and starved?

https://drtomcowan.com/only-poisoned-monkey-kidney-cells-grew-the-virus/

They prove every time they do these stupid experiments that they don't know what they're doing, cannot isolate any so-called virus, cannot get it to grow on healthy human tissue, and cannot even get it to grow on animal tissue unless it is poisoned and starved for nutrition. What would one expect tissue to do under those circumstances? The cellular auto-immune response (natural defense system) is immediately invoked from being starved and poisoned, which causes it to produce its poison-eating bacteria army, etc. to act as solvents to dissolve the poison, the smallest of which (last line of defense) are what they're referring to as "viruses".

That is why they cannot isolate these so-called viruses, nor use them to infect others, nor take samples from a healthy person that's supposedly been infected, and repeat the process to again find and isolate the exact same viral particles (as the procedure is outlined in Koch's postulates).

Alternatively, maybe they do know exactly what they're doing, because if the goal is to con and poison people, to make loads of money off of them and give a bunch of witch doctors jobs, then the plan is working with "near perfect execution". Again, another example of how compartmentalizing an operation (so only a select few at the very top are familiar with the complete plan, exactly as is used throughout the defense industry) allows top-down control, with everyone underneath focused only on the small part of the project they work on.
Take Canada For Example - In March 2020, a research team from the University of Toronto claimed they isolated it (announced in the UK). But in Jan 2021, Canada said had no public record of the virus.
What looks to be happening is computer-modeling.
The "virus genome" is nothing but a computer model. The complete genome of the SARS-CoV-2 virus has never been sequenced and instead was "pieced together" on the computer. The Californian physician Thomas Cowan called this a "scientific fraud." And he is not the only one by far!
What does it look like Gibraltar will be doing? Do you see that image of the so-called Corona-virus on their computer screen?
If you think about the photos you've seen of what is a so-called corona virus, did you ever stop to think those have been computer-generated nicely enhanced with colour?
If you want to know where the shape comes from, what this video posted earlier today by The Master – Covid-19 Virology Fraud Explained In 19 Minutes, which identifies what they are seeing.
Jon Rappoport (who refutes the CDC having isolated it) and others are also also very vocal about the so-called virus, ie "Dr. Andrew Kaufman refutes "isolation" of SARS-Cov-2; he does step-by-step analysis of a typical claim of isolation; there is no proof that the virus exists." Kaufman said, "The researchers are creating a soup in the lab. This soup contains a number of compounds. The researchers assume, without evidence, that "the virus" is in this soup. At no time do they separate the purported virus from the surrounding material in the soup. Isolation of the virus is not occurring."
So will Gibraltar researchers make this soup?