DOCUMENT EVERYTHING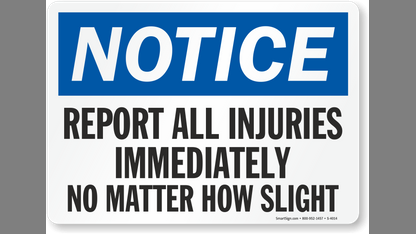 It is important to document all deaths related to this vaccine in the days, months and years related to this vaccine.
Remember, the emergency-approved vaccines have NO medium or long-term studies. Anyone taking the vaccine is in essentially in a human guinea pig trial. What comes out of reporting ANY and ALL adverse reactions will determine its efficacy (which one the flip side is how well it harmed, killed or sterilized).
It is not for the politicians, vaccine companies, corrupt health officials and agencies to quickly rebuff adverse reactions BECAUSE they cannot prove the vaccine was unrelated, especially when people are dying from reactions that could be associated like heart problems.
The liars love to say you can't prove the vaccine was related. There's two-sides to the story, they also can't prove they are not. An investigation will occur.
The video below (under 14min) goes over the list that was posted of family and friends sharing their stories - stories that governments and health officials and big tech social media want to keep covered up.
Mass COVID Vaccine Injuries, Deaths. It's Like A War THEY Are Covering Up.
"There's definitely a cover-up going on. There's definitely denial going on. Doctors better start getting a spine. This is only an initial onslaught, we're not seeing the onslaught of what's to come once these vaccines start replicating these spike proteins in people's cells.

"There are people who are afraid to say anything; you can't be afraid. You have to TELL the world what happened. This isn't a time to be worrying about political correctness. We're talking life and death here."

This may be the biggest war crime tribal in the history of mankind when this is said and done... probably implicating a lot of people at the top.
Share Your Stories On Defending-Gibraltar.