The GBC continues their irresponsible promotion of the jab for children.
The Government says there are sound, scientific, health and educational reasons behind the vaccination of 12-15 year olds. It says the vaccination of children in this age group has already been approved and started in the US and Europe, and that it has followed the UK's lead. On the benefit of vaccination in the wider population, it says the data is clear that it reduces the chances of severe illness, hospitalisation and death.
The UK's four Chief Medical Officers have unanimously recommended offering the vaccine to all 12 to 15 year olds. However, the UK's Joint Committee on Vaccination and Immunisation had previously said that the margin of benefit was too small to recommend universal vaccination for this age group.
GBC reporter, Christina Cortes, put it to Minister, John Cortes, that parents' confidence in the vaccine may have been dented by the conflicting messages.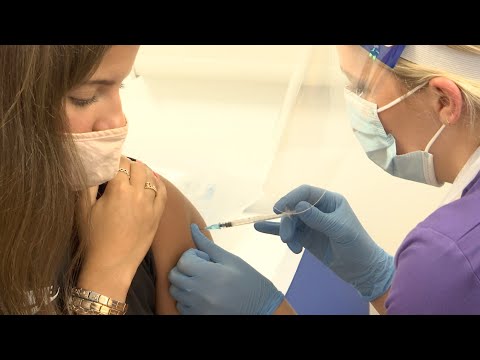 Meanwhile, the Government has described the GSD's reaction to the move to vaccinate 12-15 year year olds as "irresponsible", accusing them of being more concerned with sowing the seeds of doubt and pandering to the anti-vax lobby than of protecting the health of Gibraltar's children and those who come into contact with them. It says this "rash and misguided" approach could lead to serious consequences for the success of Gibraltar's fight against COVID-19, and that the GSD will have to live with these consequences going forward.