The video features a preview image that gives the impression of a NASA press release along with a ficticious "fake moonlanding" image. It starts with "Did you know that NASA has finally revealed the truth about the fake moon landings..... etc....revelations... NASA has admitted in the last 12 months." Which isn't true.
It then changes to "all but admitted the landings were faked".
It then claims that "anyone who works in the space industry or has any knowledge in rocket science has quietly accepted that the whole thing was a charade" which isn't true.
00:40 shows a fake Photoshopped image implying blue screen technology was used.
The argument that the Apollo Guidance Computer being extremely primitive compared to todays computers or even mobile phones and that NASA now claims to have lost the technology to go to the moon is a crooked argument.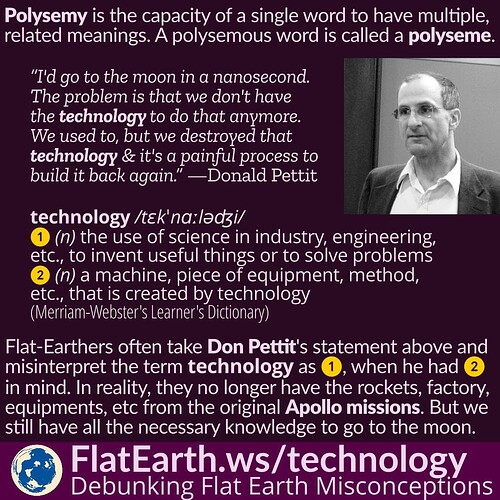 The 'Destroyed Technology' to go to the Moon – FlatEarth.ws
5:35 "Lets face facts; everything that was done 50 years ago is a 1000 times cheaper and easier to do to day, are we actually expected to believe that we went to moon with this piece of shit 50 years go"..
The first claim is probably not true. There are quite a few technologies and skills involved in the Apollo program that we currently don't have. Second claim is not true, they did not go to the moon with only the moonlander.
5:38 Moonlander insulation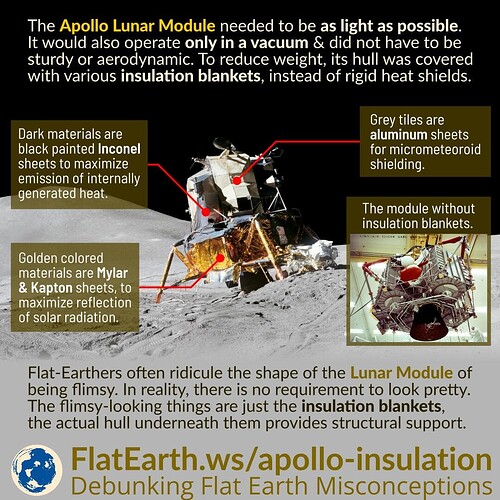 5:50 Who shot the event from outside: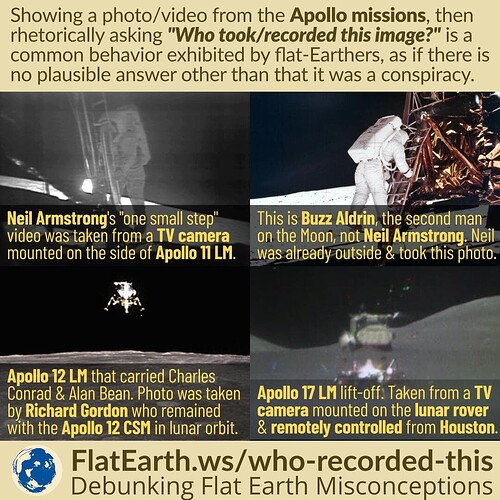 5:51 How is the American flag waging:
5:55 Inconsistant shadows:
6:00 Letter C on rock
6:15 How Alan Shepard snuck golf club / ball to the moon
7:07 "In 1969 we sent a tiny little homeless tent covered in aluminium foil 250000 miels away to a precise location when even being 1/1000 inch off in any part of the launch would have caused the ship to miss the moon by thousands of miles and yet we landed there, we played golf, and..."
It was not a tiny little homeless tent as outlined above and the second part of the paragraph is not true.
7:50 Buzz Aldrin: