Killer whales learn to sink yachts off Gibraltar
James Crisp
Tue, May 23, 2023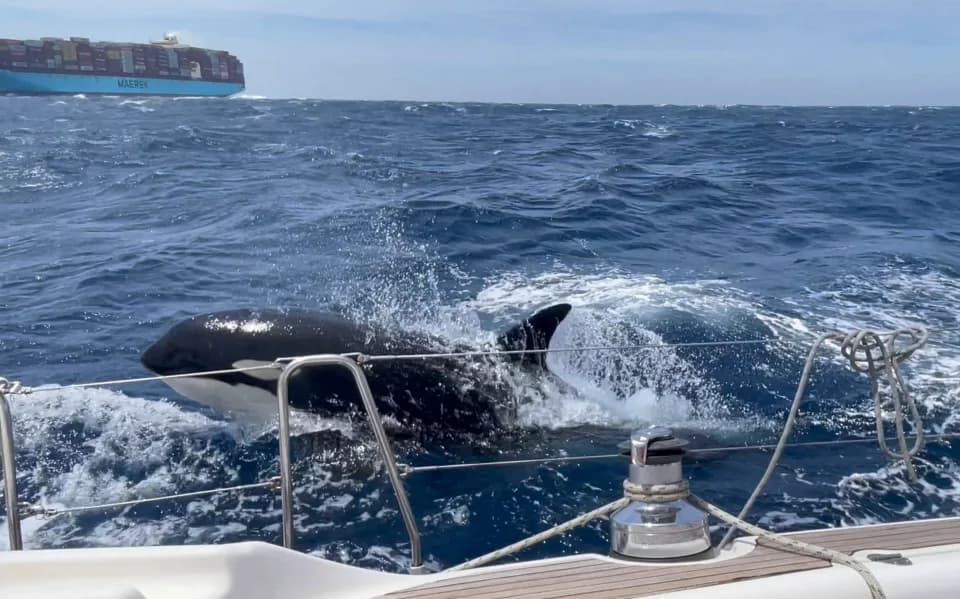 Killer whales attack a sailing boat off the coast of Morocco - Stephen Bidwell / SWNS
A vengeful killer whale called Gladis is teaching
gangs of orcas
to attack yachts around Gibraltar, and has already struck three boats - sinking two of them.
It may read like something out of Moby Dick, but in this case the truth is stranger than fiction.
Researchers believe that a female orca called White Gladis is seeking revenge after being traumatised by a collision with a boat, or being trapped in illegal fishing nets.
Her attacks are now being copied by the rest of the nearby killer whale population, which has learnt how to ram vessels from their ringleader.
The matriarch is tutoring younger whales in the art of sinking boats; raising the prospect of future generations continuing the war on humans for years.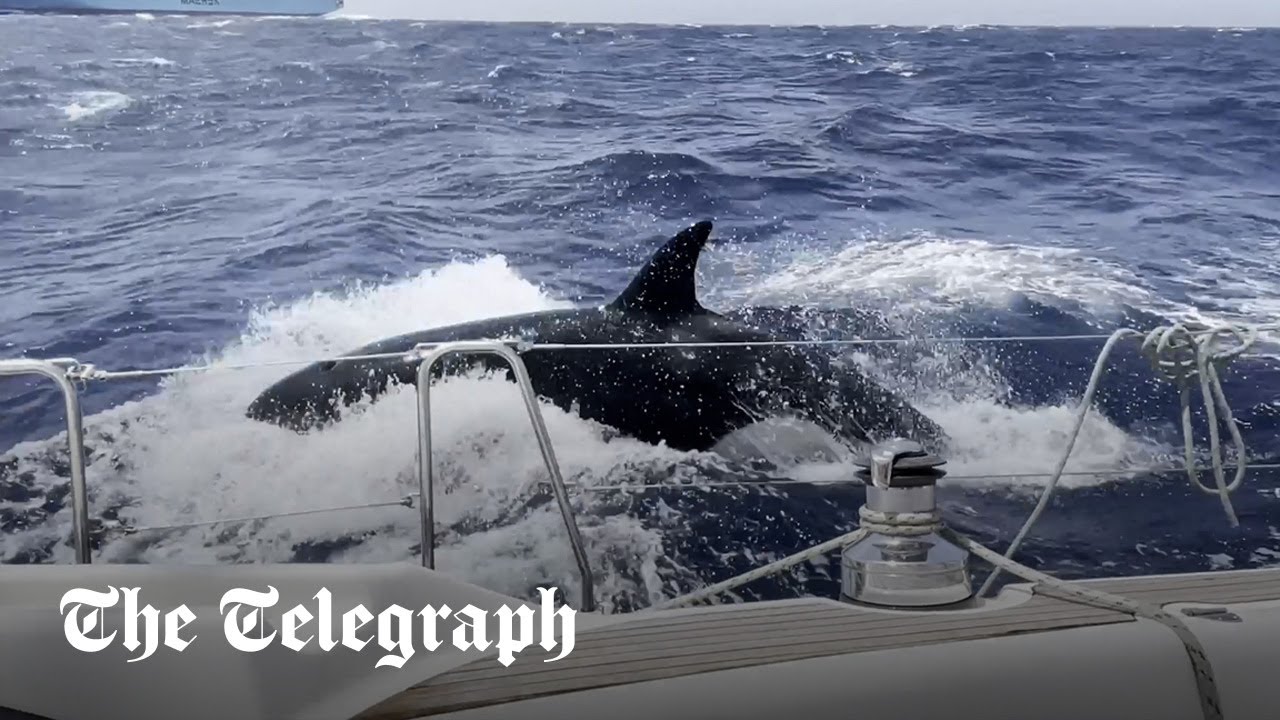 @DG-Truther-Videos
On May 2, six of the apex predators slammed into the hull of a Bavaria 46 yacht, which was sailing in the Strait of Gibraltar, near Tangier in Morocco.
The hour-long attack left Cambridge couple Janet Morris, 58, a business consultant, and Stephen Bidwell, 58, a photographer, who were on board for a sailing course, in awe.
The couple were below deck, when the cry of "orcas!" went up.
"It's an experience I will never forget," Mr Bidwell told the Telegraph.
"I kept reminding myself we had a 22-ton boat made of steel, but seeing three of them coming at once, quickly and at pace with their fins out of the water was daunting."
"I couldn't believe it when I saw them," said Ms Morris, 58, "We were sitting ducks."
"A clearly larger matriarch was definitely around and was almost supervising," Mr Bidwell told the Telegraph before conceding he could have come face to face with White Gladis herself.
"The experience left us in awe of nature and her power".
Skipper Greg Blackburn, from Leeds, was already dealing with "heavy weather" of 25-30 knot winds and a rolling swell of six to 10 feet when the whales hit his rudder with two large blows.