USA LOSING WORLD RESERVE CURRENCY STATUS? What This Means for You
If you don't hold it you don't own it.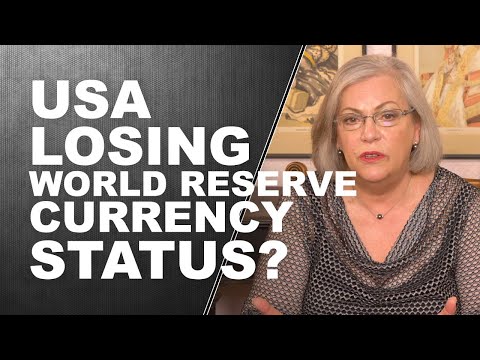 Simply taking your money out of the bank does more to hurt banks than anything else especially if done en mass. Converting it to precious metals hurts the Central Banking System more than anything else. T.H.E.Y., who own the banking system know this and conduct World Wars to take money (gold for those who have it) from individuals to 'balance their books'. Theft and murder en mass. God WILL hold them accountable.
Below is an old documentary that 'tells it like it is':
The Money Masters
Update:
(original post)
When your body dies, you can't take this with you. The ONLY thing that matters is working to reinstate God's Law and being obedient to it TODAY. Below is THE first step in the right direction, and is the ONLY solution today:
https://thewayhomeorfacethefire
What did Jesus tell people to do 2000 years ago? Sell everything you have, give it to 'the poor' (Judas at the time was the 'treasurer' of the Disciples of Jesus - the poor) and come follow Him (join His Ministry).
Christ (JAH) in His 2nd coming is telling the same message today. Sell all that you have, give it to His Ministry and follow/join Him. How many people are really unplugging from the monetary system, giving all to Christ and joining him. Very, very few, as it was 2000 years ago.